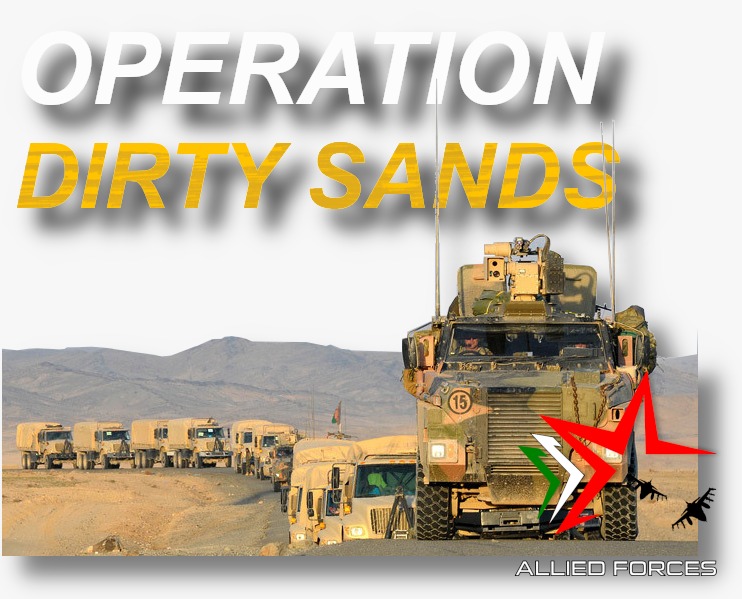 Event Date: 16-03-21
Category: PvE One Life
14/03/21
H 20:00Z = Vocal Briefing in English – CONTACT US HERE FOR MEETING INFO
16/03/21
H 20:00Z = Hospitality and DCS's server online in pause mod
H 20:15Z = Briefing audio on ts channel : ➠ GENERAL BRIEFING ROOM (PTT Forced)
H 20:30Z = Start Mission
H 22:30Z = End Mission
H 23:30Z = De-Briefing
ZULU TIME?
Ora UTC = Ora GMT = Ora Z (Zulu)
GMT = Greenwich Mean Time
(ora di riferimento mondiale)
Ora Solare = Ora UTC + 1 Ora
CET = Central Europe Time
(dall'ultima domenica di ottobre,
all'ultima domenica di marzo)
Ora Legale = Ora UTC + 2 Ore
CEST = Central Europe Summer Time
(dall'ultima domenica di marzo,
all'ultima domenica di ottobre)
VIDEO = Zoom
AUDIO = TeamSpeak3 ( ip:simitaliagames.com)
ZOOM?
For virtual meeting you don't need account or software. You just have to click on the button "Join Meeting" and then click on the link "Use browser…"
DCS SERVER
Name: [ITA] AF – AlliedForces.eu – Interforze [ITA]
Ip: 138.201.226.58
Port: 10310
Psw: Communicated in vocal briefing
SRS SERVER
Autoconnect Available
Ip: 138.201.226.58
Port: 5004
LOTAC SERVER
Ip: 138.201.226.58
Port: 10314
Psw: Blue
MISSION SETTINGS
Hot Start: only for fixed wing
Unit on map: disabled
Label: disabled
Free Camera ( F11): disabled
External view(F2): enabled
GAMEPLAY
Supporto Hardware non disponibile – I VOLI DEVONO DECOLLARE SECONDO COME PROGRAMMATO.
La missione è ONE LIFE
ATC
ATC AREA E' 10 NM
LA FREQUENZA ATC E' LA UHF NATIVA DELL'AEROPORTO
LA METODICA ATTERRAGGIO E OVERHEAD PATTERN( ESCLUSO CARRIER)
ATTERRARE SENZA ATC PLAYER
Quando a 10 nm alla base aerea, impostare la frequenza ATC (frequenza standard UHF della base aerea)
Chiama Ingress del tuo volo e attendi

Se nessuno risponde: procedi ad Airbase e atterra con OVERHEAD PATTERN
Se ricevi risposta: da ora sei diventato "l'ultimo della fila" quindi devi mantenere la tua posizione e devi rispondere al volo dopo di te. Quando il volo davanti a te è atterrato puoi iniziare la procedura (segnalalo alla radio). Atterra con il metodo overhead pattern.
NB:
If you arrive in the ATC area and there is already a flight in holding, you must hold 1 Angel higher
When you are holding and responding to a flight behind you, you also have to tell what altitude you are.
LOCATION: Syria
DATE: 15-08-2019
TIME: 10:10
METAR: 13010 CAVOK 24.3 Q28.95 RMK:CLOUD BASE 16.000FT
CATEGORY: Interdiction
ALLIED AIRPORTS:
Rotary Wings: North of Sharqiyah mine
Fixed Wing: Ramat, Haifa, Incirlik, Tabqa, CVN73
BULLSEYE: Beirut Airport
FLIGHT PLANS: Pre-loaded flight plans
CODEWORDS:
Panther : General Recall
Green Apple: Green light for rotary wing package (can leave holding position at WP1)
RUNWAY: non contattare ATC IA durante le operazioni di terra
Incirlik: 23
Haifa: 34
Ramat: 33
Tabqa: 09
LASER CODE:
Pig 1 : range 1688-1685
Pig 2: range 1488-1485
UNITS
Air:
Syria Nord: AWACS#1: Magic(IA) or Focus(Human)
Syria Sud: AWACS#2: Darkstar(IA) or Focus(Human)
SHELL – KC130
TEXACO – KC135
Sea:
CVN73 George Washington:

Speed: 25 Kts
Brg: 075°
Start Position: N 36.07 E 34.34
For other informazion : Kneeboard Support in game
Ground:
AA:
SEA:
Ships anchored at the port of Tartus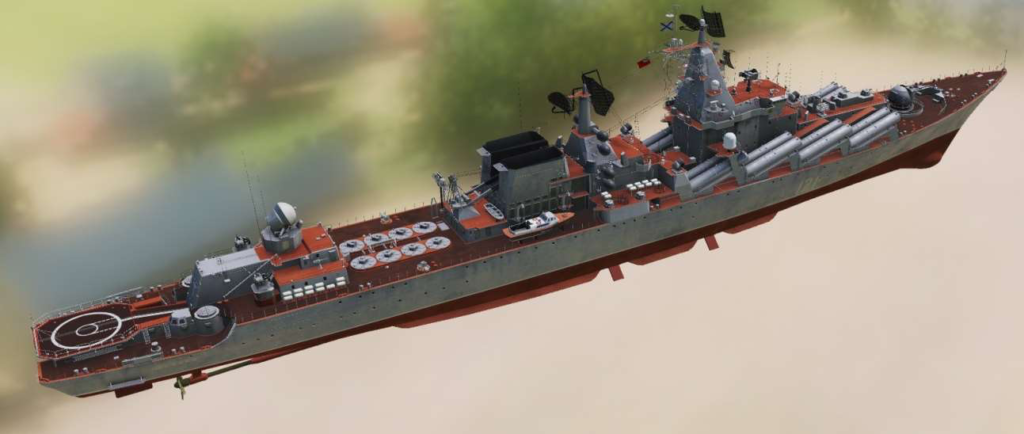 Moskva (cruiser)

8X8 SAM Fort
2×2 SAM OSA
1 130mm AK-130 gun
6×6 30mm AK-630 gun

Kuznetsov

4X6 SAM Kynshal
8 SAM Kastan (8km)
6×6 30mm AK-630 gun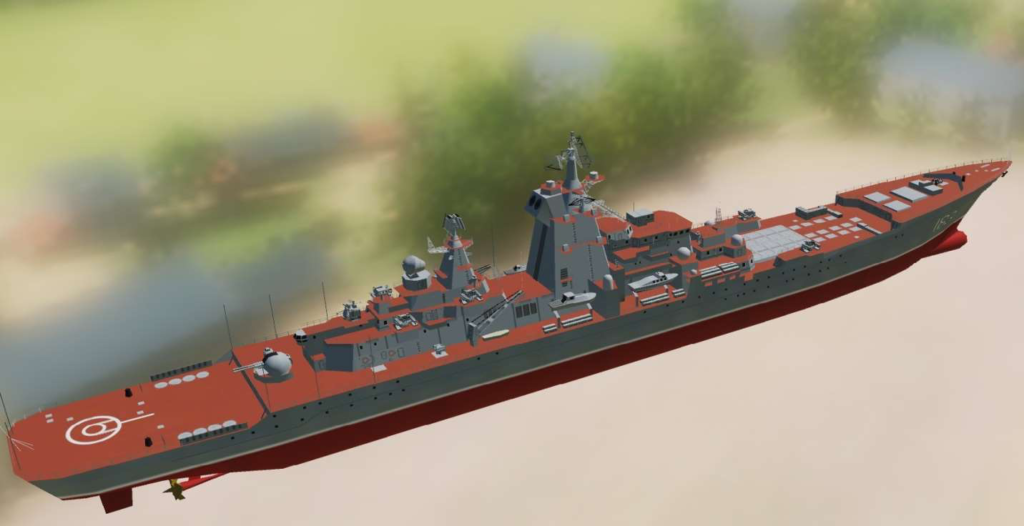 Pyotr Velikiy (cruiser)

12 S-300F (96 missiles)
8 SAM Kastan (8km)
6×6 130mm AK-130 gun
6×6 30mm AK-630 gun
TERRA:
Units guarding the target bases (Shayrat and Palmira):
Moving unit near the road connecting Shayrat with Palmyra:
PACCHETTI ALA FISSA:
PACCHETTI ALA ROTANTE
Red Light since Codewords Green Apple
BLUE PACKAGE
NOTE :
Troops for boarding are available both on the starting FARP and in the Holding point (WP1: Camel Race Track, light allied units on site)
Please note that the holding point is to be maintained until the GREEN APPLE codeword is received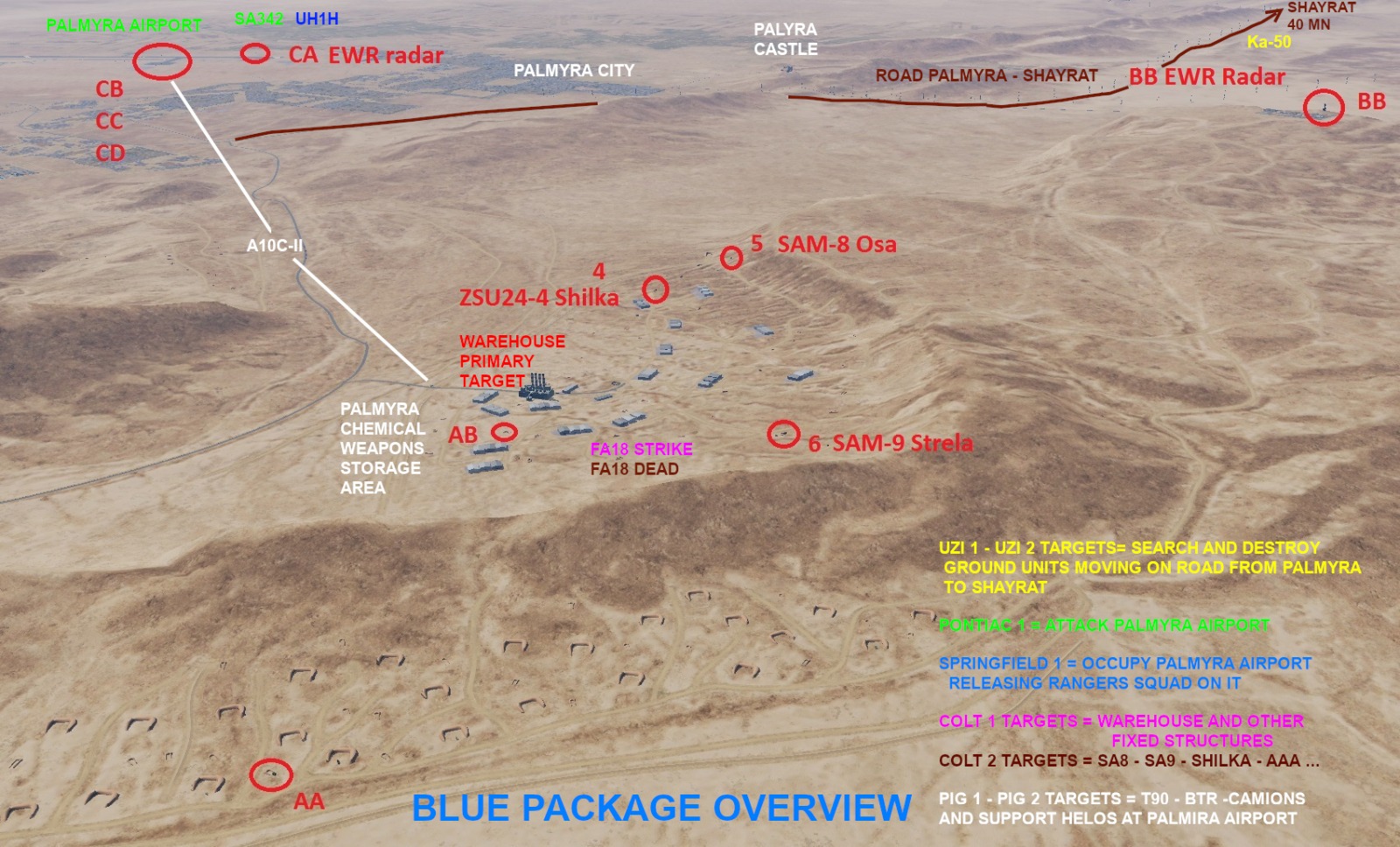 Shilka Palmyra Chemical Weapons Storage Area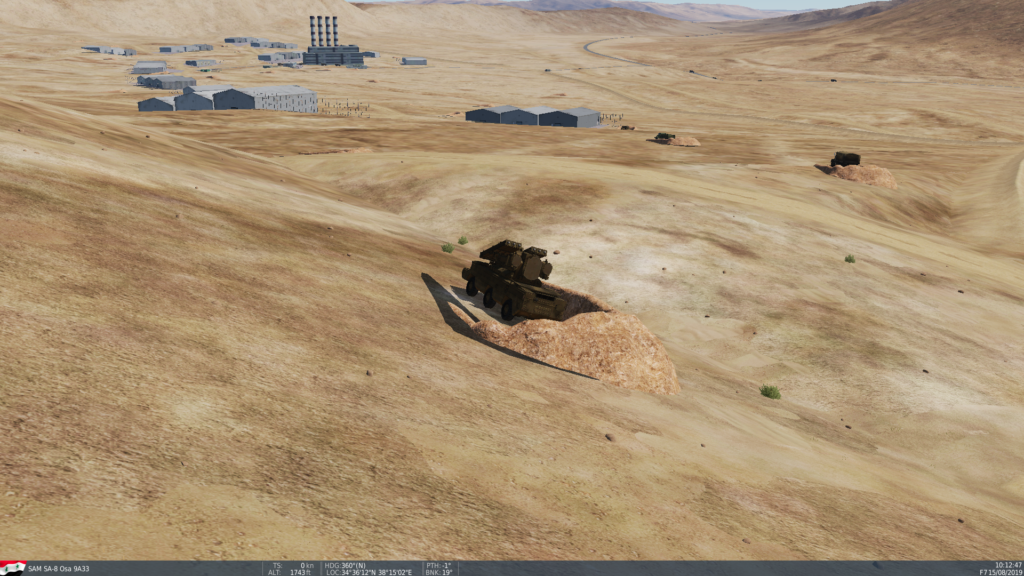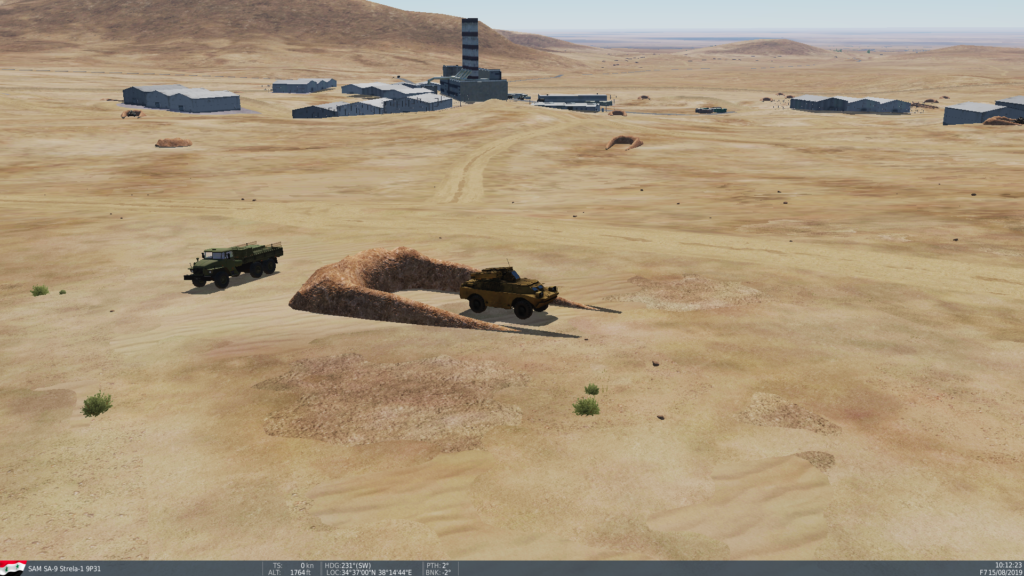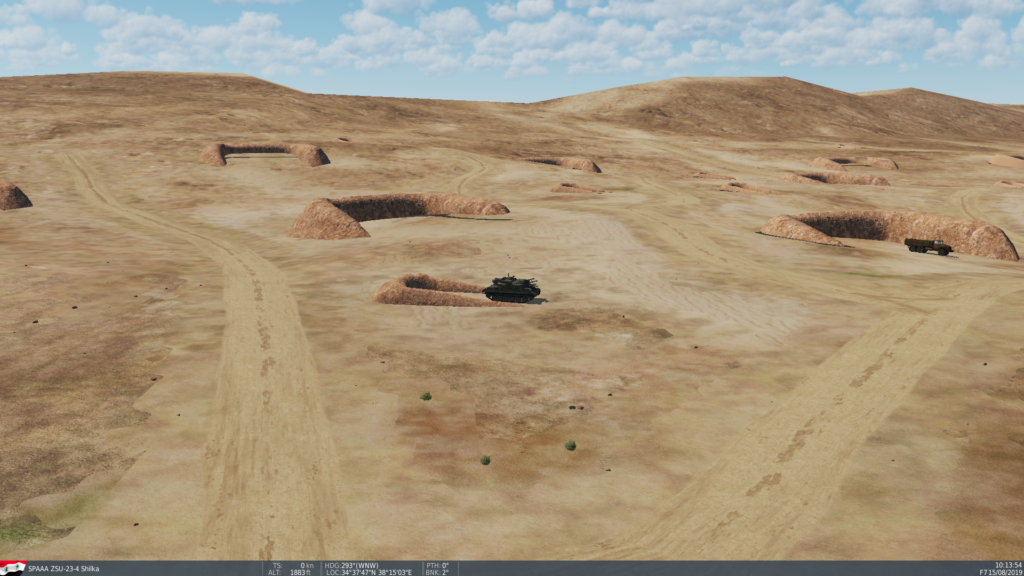 BB EWR Radar

Palmyra Airport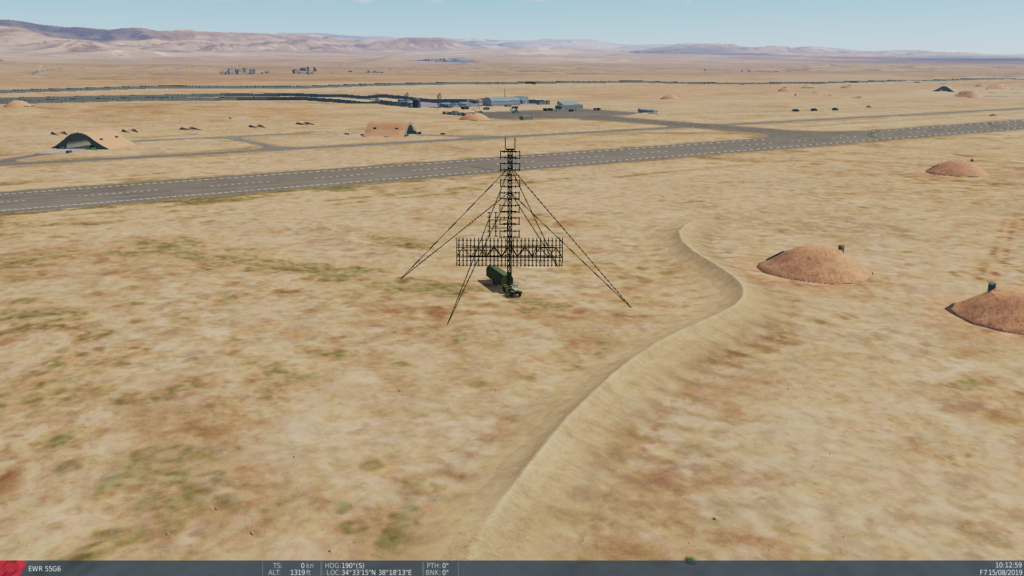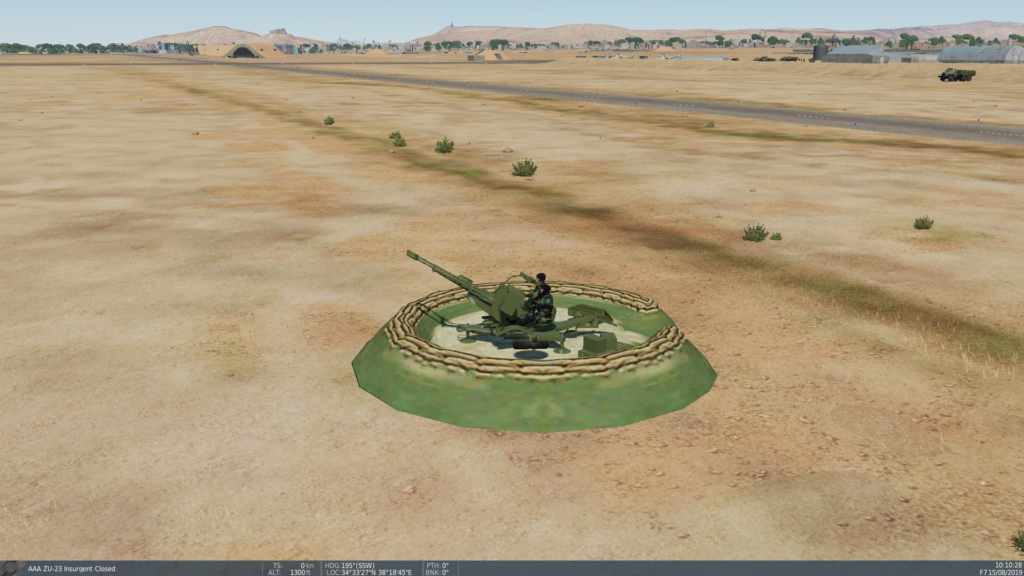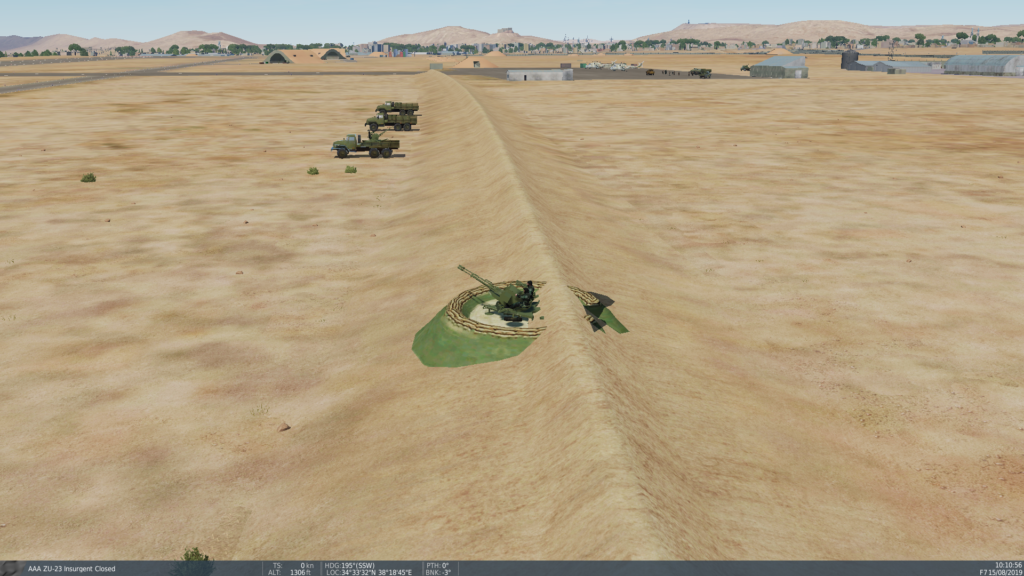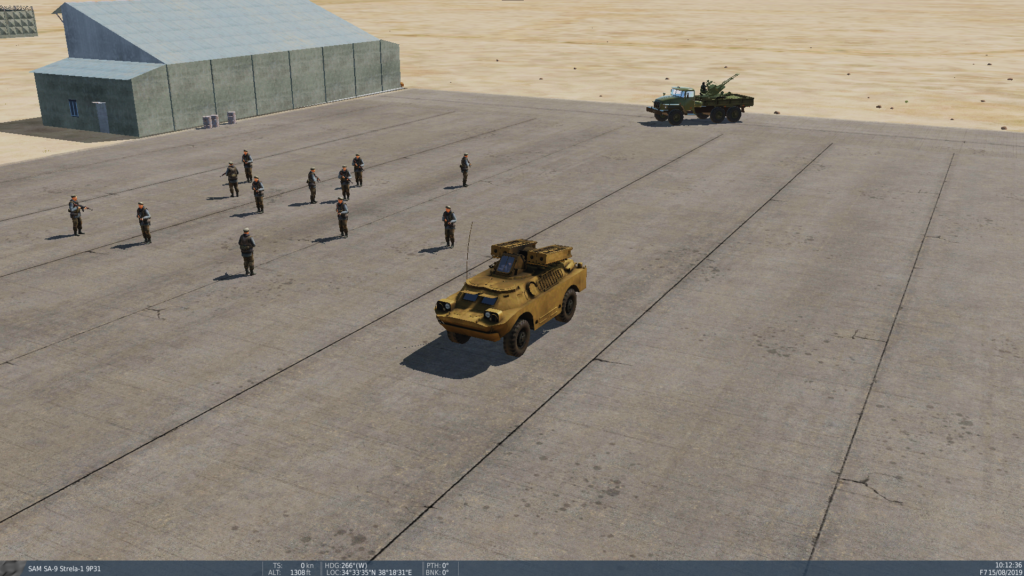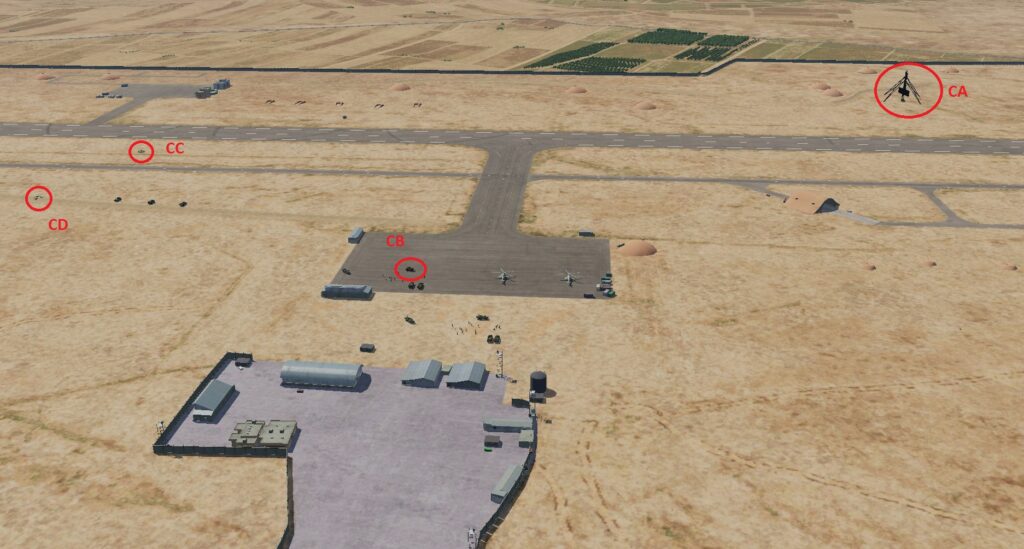 Blue Package DEAD
WP#

Tgt description
Coordinates
Elevation (Ft)
Chemical Weapons production area
AA
ZSU-23-4 Shilka
34.37.47N 38.15.03E
1883
AB
ZU-23
34.37.01N 38.15.11E
1649
6
SAM-9 Strela
34.37.00N 38.14.44E
1764
5
SAM-8 Osa
34.36.12N 38.15.02R
1743
4
ZSU-23-4 Shilka
34.36.21N 38.15.09E
1648
EWR Site (3NM S.W. chimica production site)
BB
Radar EWR-55G6
34.34.46N 38.13.30E
2153
Palmira Airfield
CA
Radar EWR-55G6
34.33.15N 38.18.13E
1319
CB
SAM-9 Strela
34,33,35N 38.18.31E
1308
CC
ZU-23 Palmyra(south of road)
34.33.27N 38.18.45E
1300
CD
ZU-23 Palmyra (north of road)
34.33.32N 38.18.45E
1306
RED PACKAGE

Shayrat Military Base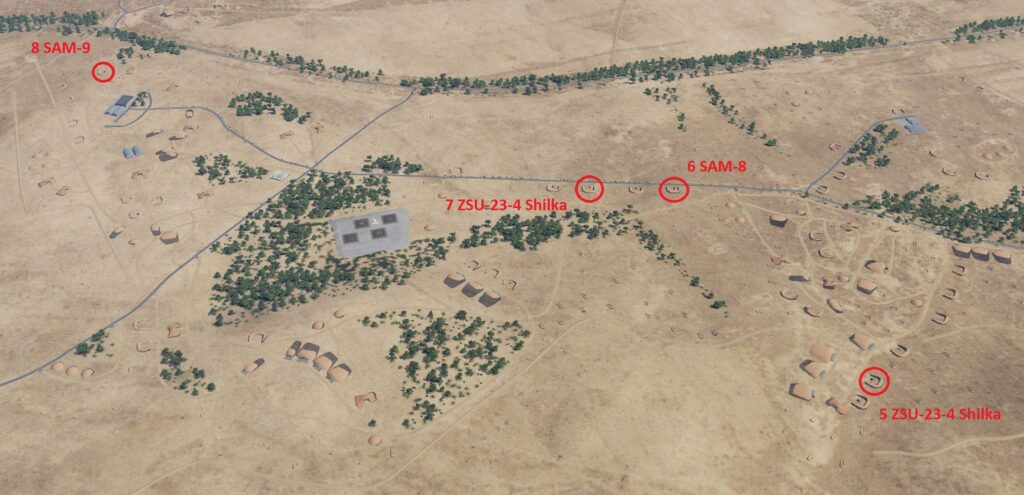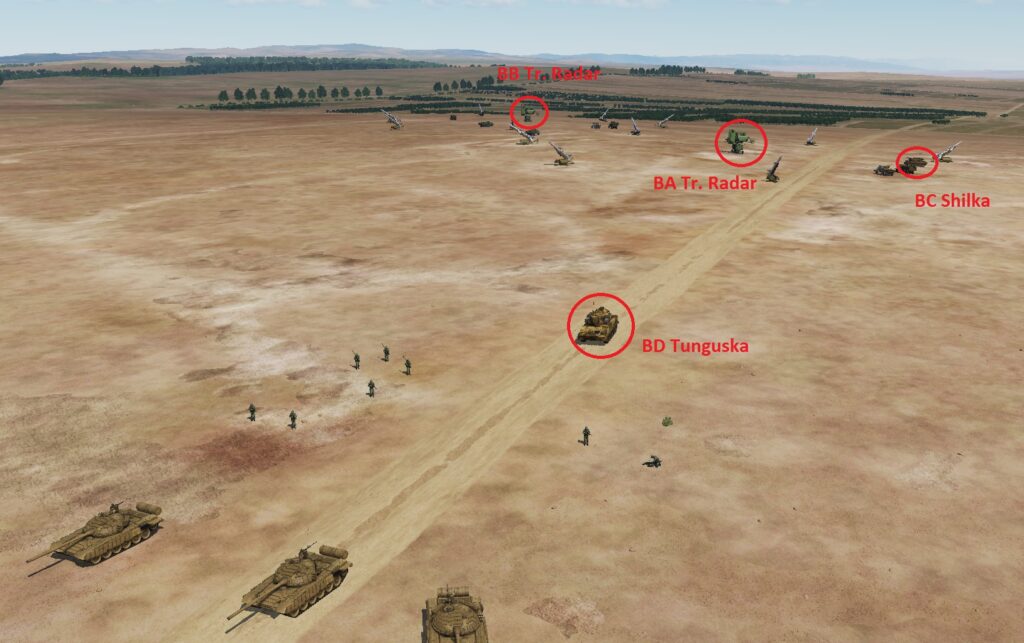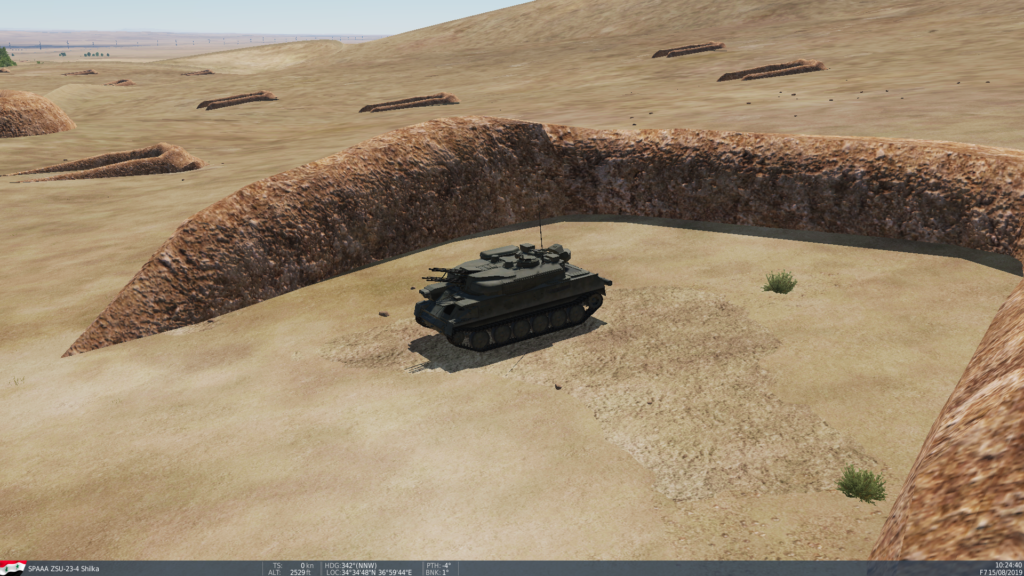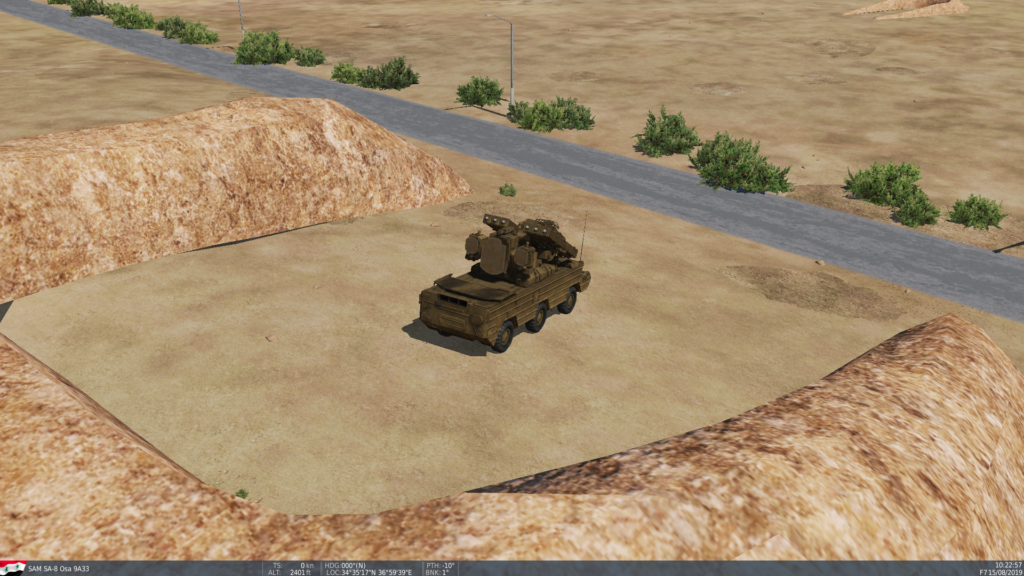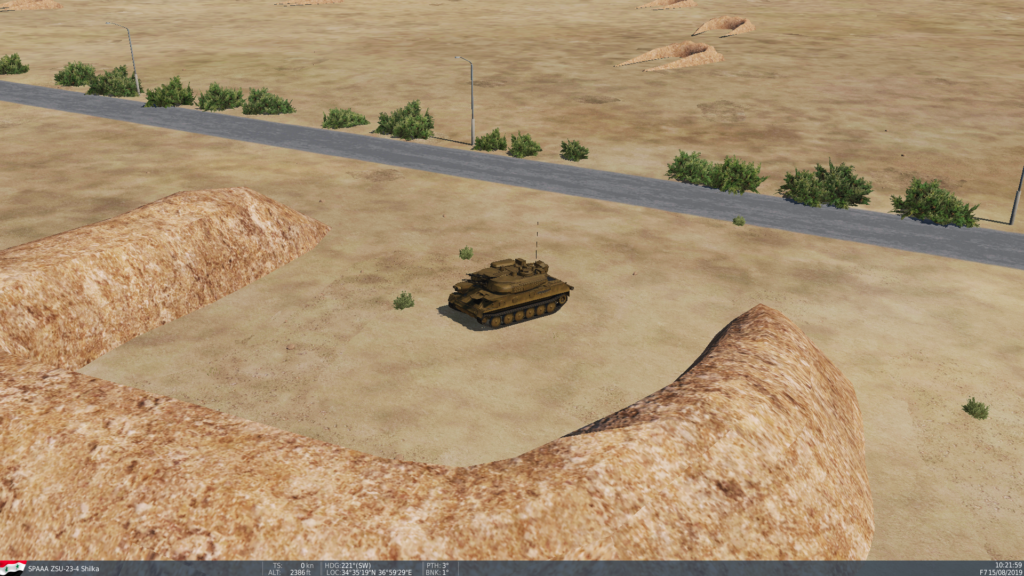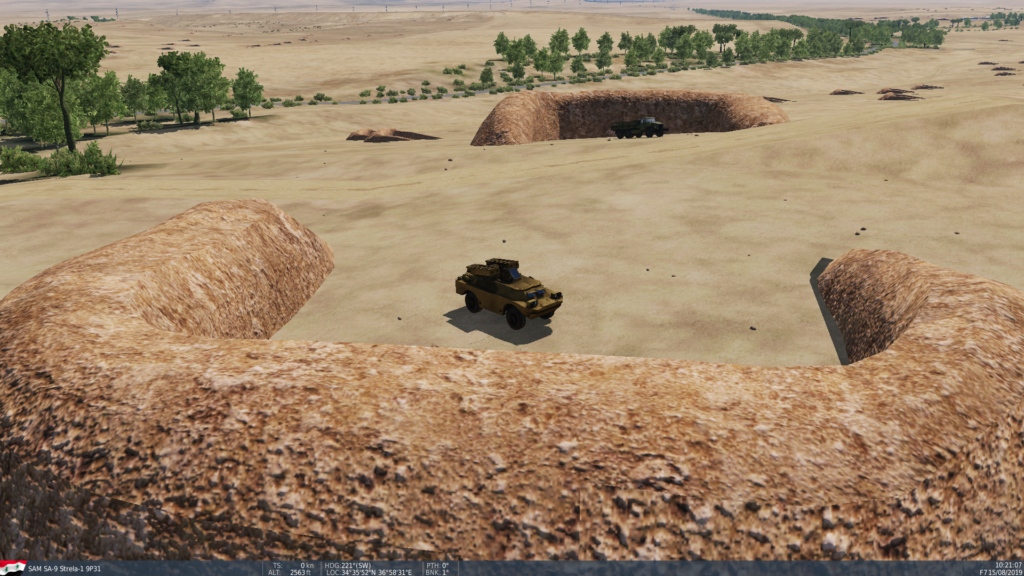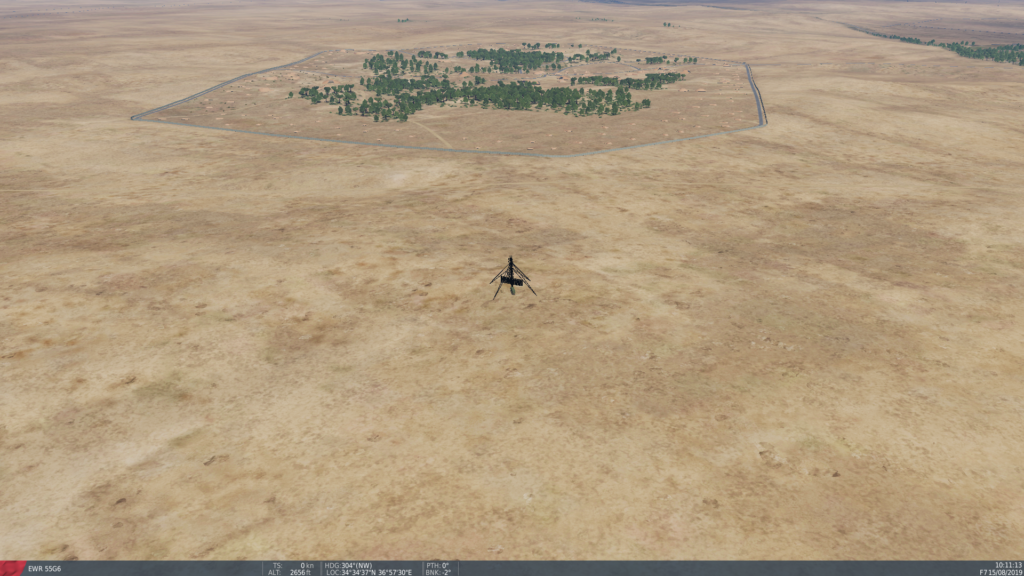 Red Package DEAD
WP#
Tgt description
Coordinates
Elevation (Ft)
Chemical Weapons production area
5
ZSU-23-4 Shilka
34.35.19N 36.59.29E
2386
6
SAM-8 Osa
34.35.17N 36.59.39R
2401
7
ZSU-23-4 Shilka
34.34.48N 36.59.44E
2529
8
SAM-9 Strela
34.35.52N 36.58.31E
2563
AA
Radar EWR-55G6
34.34.37N 36.57.30E
2656
SAM-2 Site (6NM North of lake (WP 3)
BA
TR Fang Song SNR-75
34.42.28N 36.33.03E
1871
BB
TR Fang Song SNR-75
34.32.31N 36.32.56E
1874
BC
ZSU-23-4 Shilka
34.32.28N 36.33.05E
1836
BD
SAM-19 Tunguska 2S6
34.42.20N 36.33.07E
1862