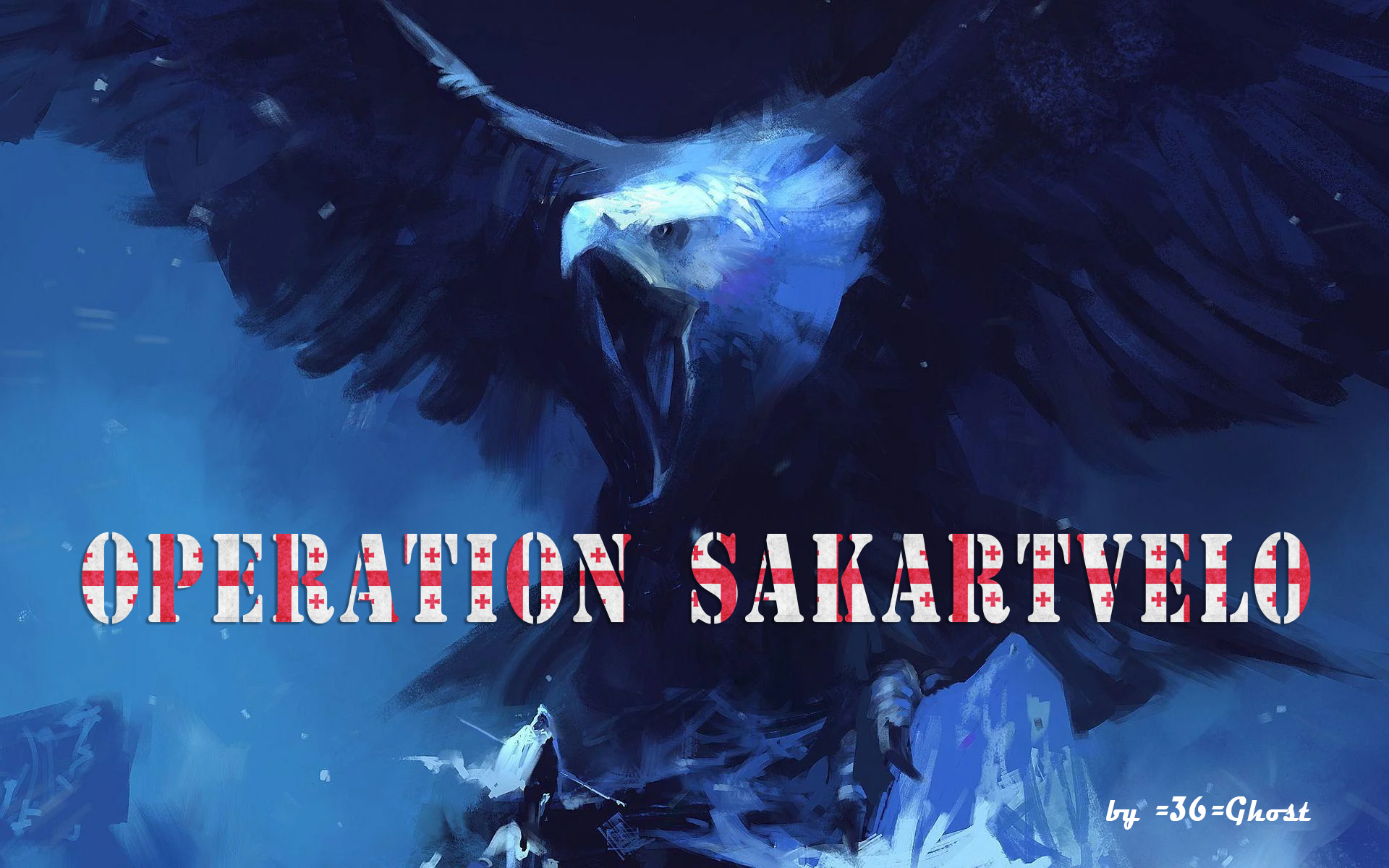 Event Date: 31-05-22
Category: PvE One Life
H 19:00Z = Hospitality and DCS server online with mission( pause) to access and occupy the slot (it is NOT possible to interact with avionics).
H 19:10Z = Briefing in ITALIAN on ts channel – GENERAL BRIEFING ROOM (PTT Forced).
H 19:20Z = Briefing in ENGLISH on ts channel – GENERAL BRIEFING ROOM (PTT Forced).
H 19:30Z = Start Mission
H 21:30Z = End Mission/De-Briefing

ZULU TIME?
UTC = GMT = "Zulu Time"
GMT=Greenwich Mean Time
(World time reference)
Solar Time = UTC+1 hour
CET= Central Europe Time
(from last Sunday in October to last Sunday in March)
Legal Time = UTC+2 hours
CEST = Central Europe Summer Time
(from last Sunday in March to last Sunday in October)
AUDIO PLATFORM and MEETING = TeamSpeak3 ( server address/ip: alliedforces.eu) – MANDATORY to join at least one member for each flight.
TEAM SPEAK SERVER
Ip/address: alliedforces.eu
Go in channel ✅ CheckIn – AF and and wait for channel permissions assignment to move.

DCS SERVER
Name: [ITAENG] AF – AlliedForces.eu – Interforze [ITAENG]
Ip: 136.243.19.224
Port: 10312 NEW
Psw: Communicated in vocal briefing

SRS SERVER
Autoconnect Available
Ip: 136.243.19.224
Port: 5006 NEW

LOTAC SERVER
Ip: 136.243.19.224
Port: 10318 NEW
Psw: Blue

MISSION SETTINGS

Hot Start: No

Unit on map: disabled

Label: disabled

Free Camera ( F11): disabled

External view(F2): enabled
BOOKING FLIGHTS:
MANDATORY to remove the reservation in case of absence.
GAMEPLAY:
The mission Designer and his collaborators try to propose a textual briefing as complete as possible. Each Virtual Pilot must study his own task in the days before the mission..
For Information and Advice use the Forum.
No technical support is provided on the day of the mission, each pilot must make sure to have his computer and simulator ready to fly, all must take off as scheduled for proper execution.
The mission is ONE LIFE.
If you do NOT receive new tasks from entities such as AWACS or C2 continue the mission as per plan.
ARMAMENT RESTRICTIONS:
Cluster armament: prohibited.
OTHER ARMORING RESTRICTIONS ARE INCLUDED IN THE MISSION ORDERS
ATC:
Don't use COM menu to call AI ATC. Tune ATC frequency and inform other flights with SRS communications your intention. Don't wait authorization, coordinate with other flights.
TEATRO:

Caucaso

DATA

: 25-06-2021

ORA

: 05:20



METEAR: Vento  4 KTS/DA 296° – CAVOK QNH 29.92 FISSO
TA/TL: 

solo QNH 29.92 durante l'intera missione

TIPOLOGIA

: PvE

AEROPORTI ALLEATI

:

Rotary Wings: FARP: ROME; CHECKPONINT ALPHA; CHECKPOINT BRAVO.
Fixed Wing: CVN-71 ROOSVELT, CVN-73 WASHINGTON, LHA-1 TARAWA, KUTAISI, KOBULETI.

BULLSEYE:N42°25'00" E043°04'00" RIFERIMENTO LAGHETTO
PIANI DI VOLO:

 Piani di volo pre caricati

CODEWORDS:

ROLEX + "Minuti": es Rolex+10 vuol dire che tutti gli orari assegnati vengono spostati in avanti di 10 minuti!

PISTA: V Tab Regolamento & SOP
CODICE LASER:

COLT 2: 1621-1622-1623-1624
COLT 3: 1631-1632-1633-1634
COLT 4: 1641-1642-1643-1644
PIG 1: 1681-1682-1683-1684
PIG2 2: 1685-1686-1687-1688
Caucasus, 25/06/2021
The region is affected by strong tensions, linked to the never forgotten separatist ambitions, located in some enclaves that have already caused regional conflicts in the past and whose balance is linked to weak bilateral agreements between Redfor and Bluefor aimed at guaranteeing apparent stability.
Early in this month these tensions resulted in some reprisals localized in the Bluefor area at the borders of the separatist regions.
Redfor immediately took advantage of the situation to support the separatists' claims once again by establishing a sort of collaboration, providing supplies and weapons to the rebel troops.
The situation worsened when, a week ago, the separatists began to heavily bomb the command centers and the main airports in the north-west and east of the country, forcing Bluefor to retreat from those areas to defend the rest of the territory.
The Tbilisi airports were bombed and unavailable since 3 days, while yesterday the Sukhumi airport was heavily bombed and occupied by separatist forces supported by the Redfor contingent already present at the Gudauta base. Columns of smoke currently rise from Sukhumi airport and troop movements are reported throughout the area. In the port of Sukhumi, Redfor landing units have been spotted unloading material and have organized an air bridge between the port and the Sukhumi air base to quickly supply the separatist troops.
Also in the same sector, the arrest and imprisonment of some officers of the Bluefor forces was reported, whose detention area was located near the village of Akarmara.
In the central-northern sector, on the other hand, several movements of Redfor troops have been identified in support of the separatists. In particular, the separatists have reactivated the military base in Java and have installed some artillery positions in the mountains, which now threaten the town of Gori. In support of this offensive, on the Redfor side, some batteries of Scud missiles have been spotted, ready to hit the Bluefor bases, with particular concern for the Senaki base which has already been partially demobilized for the better defended bases of Kutaisi and Kobuleti, where main Bluefor forces have found refuge.
The Redfor has established a No-Fly zone in the area above the border that extends for a few miles inside the Bluefor territory, officially to defend its borders, but the extension of this zone in the Bluefor territory, reveals the real intentions of Redfor: support the separatists by providing air coverage to their operations and at the same time ensuring the defense of the columns of troops and supplies arriving from Redfor territory.
At least 2 columns of armored vehicles and a column of supplies from the Redfor territory to the areas controlled by the separatists have been spotted. In addition, the Redfor bases in Nalchik and Beslan are particularly active with the deployment of several attack aircraft preparing to support the separatist offensive.
On the Bluefor side, the request for support to the western coalition was activated which promptly responded by sending, from Turkey, reinforcements on the bases of Batumi, Kobuleti and Kutaisi, as well as the deployment of a Carrier Strike Group off the northeastern Turkish coast in Black Sea. Several defense outposts were also activated consisting of an advanced FARP in the Gali area, which has, among other things, a roadstrip equipped for the landing and take-off of fixed-wing aircrafts; 2 FARPs called Check point Alpha and Check point Bravo were also prepared immediately behind the FEBA with the function of logistical support for helicopters operations of Bluefor troops and ready for counterattack on Redfor positions.
The command has identified several objectives for Bluefor counterattack, consisting, in broad terms, in the re-conquest of Sukhumi airbase, disabling or destroying the Redfor base in Gudauta and, above all, in the elimination of enemy artillery batteries and the cutting of the Redfor supply lines to the separatists.
More details on individual targets of each package are provided through the Intel file attachments and the attached planning chart.
RED ANTI-AIRCRAFT THREATS, LAND VEHICLES AND AIRFIELDS:
CHECK FILE .MIZ IN DOWNLOAD TAB
AIRBORNE THREATS RED:
 MIG-31, SU-34, SU-25, SU-24M, TU-22, MI-8, MI-24, A-50, IL-78M
PER TUTTI I VOLI:
Vietato armamento a grappolo.
In caso di indisponibilità di AWACS o C2 umani fare riferimento alle ROE e al piano di missione.

ATTENZIONE

: AWACS/JSTAR/JTAC POSSONO CAMBIARE LE ROE A LORO DISCREZIONE
EVENTUALI RESTRIZIONI ARMAMENTO SONO RIPORTATE NEGLI ORDINI DI MISSIONE
PACCHETTI ALA FISSA:
Weapon Free A/G – Weapon TIGHT A/A
PACCHETTI ALA ROTANTE:
Tutti i piani di volo sono pre-editati disponibili nel file: INTELL.miz (da consultarsi sul ME).