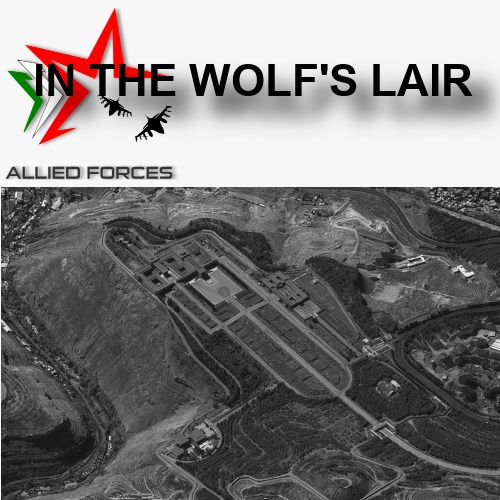 Data Evento: 27-04-21
Categoria: PvE One Life
27/04/21
H 19:00Z = Hospitality and Join on DCS server (mission paused)
H 19:10Z = Briefing ITA + ENG (+ video support) on ts channel: ➠ GENERAL BRIEFING ROOM (PTT Forced)
H 19:30Z = Start Mission
H 21:30Z = End Missione
H 22:00Z = De-Briefing
ZULU TIME?
Ora UTC = Ora GMT = Ora Z (Zulu)
GMT = Greenwich Mean Time
(ora di riferimento mondiale)
Ora Solare = Ora UTC + 1 Ora
CET = Central Europe Time
(dall'ultima domenica di ottobre,
all'ultima domenica di marzo)
Ora Legale = Ora UTC + 2 Ore
CEST = Central Europe Summer Time
(dall'ultima domenica di marzo,
all'ultima domenica di ottobre)
VIDEO Streaming Speaker ( 1080p) = Virtual Briefing Room – CLICK HERE
AUDIO PLATFORM and MEETING = TeamSpeak3 (ip: simitaliagames.com) – MANDATORY to join at least one member for each flight.
DCS SERVER
Name: [ITA] AF – AlliedForces.eu – Interforze [ITA]
Ip: 138.201.226.58
Port: 10310
Psw: Communicated in vocal briefing
SRS SERVER
Autoconnect Available
Ip: 138.201.226.58
Port: 5004
LOTAC SERVER
Ip: 138.201.226.58
Port: 10314
Psw: Blue
MISSION SETTINGS
Hot Start: only for fixed wing
Unit on map: disabled
Label: disabled
Free Camera ( F11): disabled
External view(F2): enabled
FLIGHT BOOKING
MANDATORY to remove the reservation in case of non-participation.
GAMEPLAY
The mission Designer and his collaborators try to propose a text briefing as complete as possible. Each Virtual Pilot must study their task in the days before the mission.
No technical support is provided on the day of the mission, each pilot must ensure that they have their computer and simulator ready to fly, all must take off as scheduled for proper execution.
The mission is ONE LIFE
ATC ( No Human ATC)
ATC AREA IS 10 NM
ATC FREQUENCY IS THE AIRPORT'S NATIVE UHF
LANDING METHOD: OVERHEAD PATTERN (EXCLUDING CARRIER)
LAND WITHOUT ATC PLAYER
When you are at 10 nm at the air base (preferably on radial), set the ATC frequency (UHF standard frequency of the air base)
Call Ingress of your flight and wait

If no one answers: proceed to Airbase and land with OVERHEAD PATTERN
If you receive an answer: you have now become "the last in line" so you must maintain your position and you must respond on the fly after you INDICATING YOUR ALTITUDE. When the flight in front of you has communicated a touchdown you can start the procedure (report it on the radio !!). Land with the Overhead Pattern method. NB: In the event of a night flight or with poor visibility, the landing requires a DIRECT APPROACH.
NB:
If you arrive in the ATC area and there is already a flight waiting, you must keep +1 Angel with respect to it.
When you are holding and will respond to the flight after you, you must report the altitude you are at.
RADIO COMUNICATIONS
After take-off is MANDATORY perform CheckIn respecting the following syntax: "Recipient Name – CallSign Flight – Number of Components Flight – Flight Task"
Don't overlay communications.
Respect the radio network and comm plan proposed in briefings.
LOCATION: Syria
DATE: 15-09-2019
TIME: 11:40
METAR: 23002KT CAVOK 24.3 Q980 RMK BLU=
TIPOLOGIA: Battlefield Air Interdiction
ALLIED AIRPORTS:
Rotary Wings: Kiryat e Rayak
Fixed Wing: Ramat, Haifa, Incirlik, CVN73
BULLSEYE: Beirut Airport
FLIGHT PLANS: Piani di volo pre caricati
CODEWORDS:
ROLEX + "Minuti": es Rolex+10 = All assigned times MUST be moved forward by 10 minutes!
PISTA: do not contact ATC IA during ground operations
Incirlik: 23
Haifa: 16
Ramat: 09
Kiryat: 03
Rayat: 22
LASER CODES:
Pig 1 : range 1688-1685
Colt 1: 1485
Colt 2: 1486
Colt 4: 1487
UNITS
Air:
Syria Nord: AWACS#1: Magic(IA) or Focus(Human)
Syria Sud: AWACS#2: Darkstar(IA) or Overlord(Human)
SHELL – KC130
TEXACO – KC135
Sea:
CVN73 George Washington:

Speed: 25 Kts
Brg: 190°
Start Position: N 35°13'59" E 34°46'2″
For other informazion : Kneeboard Support in game
Ground:
AA:
Sea:
Anchored at the port of Tartus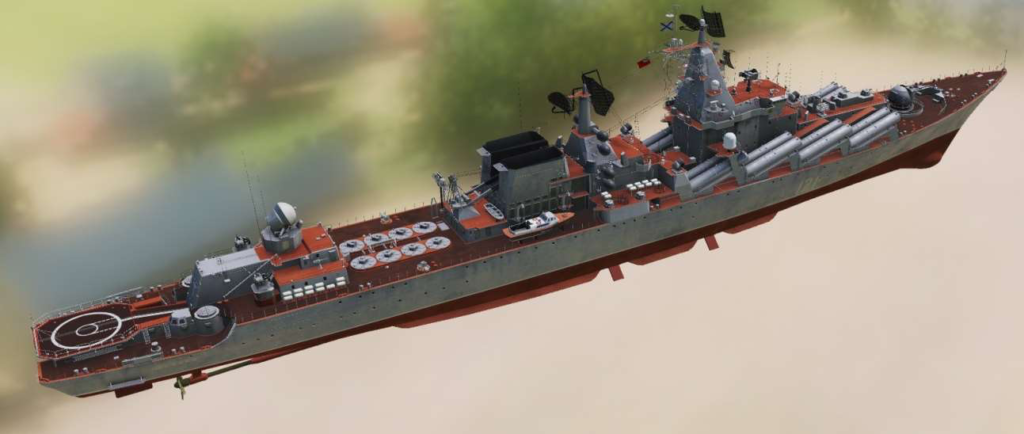 Moskva (cruiser)

8X8 SAM Fort
2×2 SAM OSA
1 130mm AK-130 gun
6×6 30mm AK-630 gun

Kuznetsov

4X6 SAM Kynshal
8 SAM Kastan (8km)
6×6 30mm AK-630 gun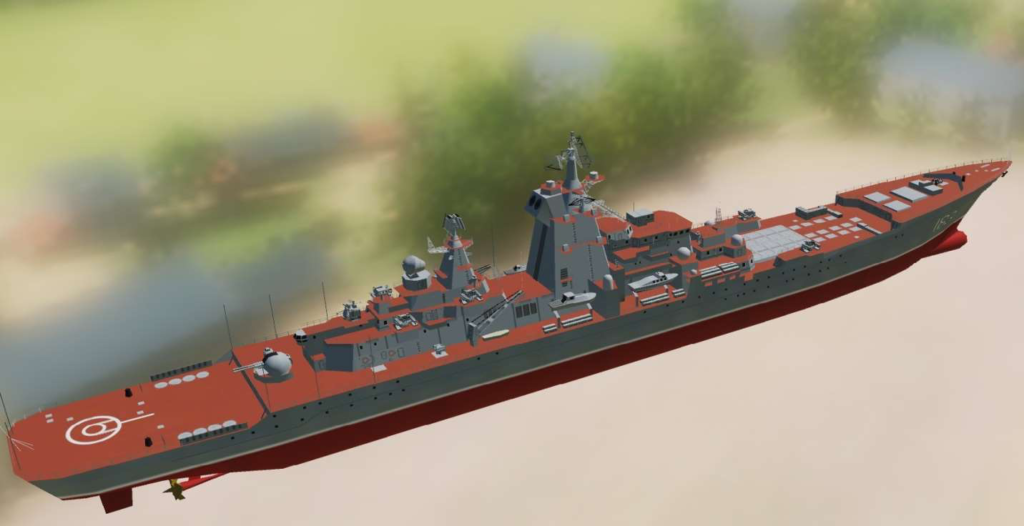 Pyotr Velikiy (cruiser)

12 S-300F (96 missiles)
8 SAM Kastan (8km)
6×6 130mm AK-130 gun
6×6 30mm AK-630 gun
GROUND:
Unità a presidio del Palazzo Presidenziale:
Village di Al-Dimas ( Libano-Siria)
Mezzeh Airport
Sa-9( Strela)
Nord Area of Damascus
PACCHETTI ALA FISSA:
PACCHETTI ALA ROTANTE
In this mission it is very important to respect the assigned times: please respect your take-off time, fly in order to arrive according to the assigned
Time On Target

and stay on the target the scheduled time!

The specific Target Folders for EACH FLIGHT are available in the Download Tab.
PLANNING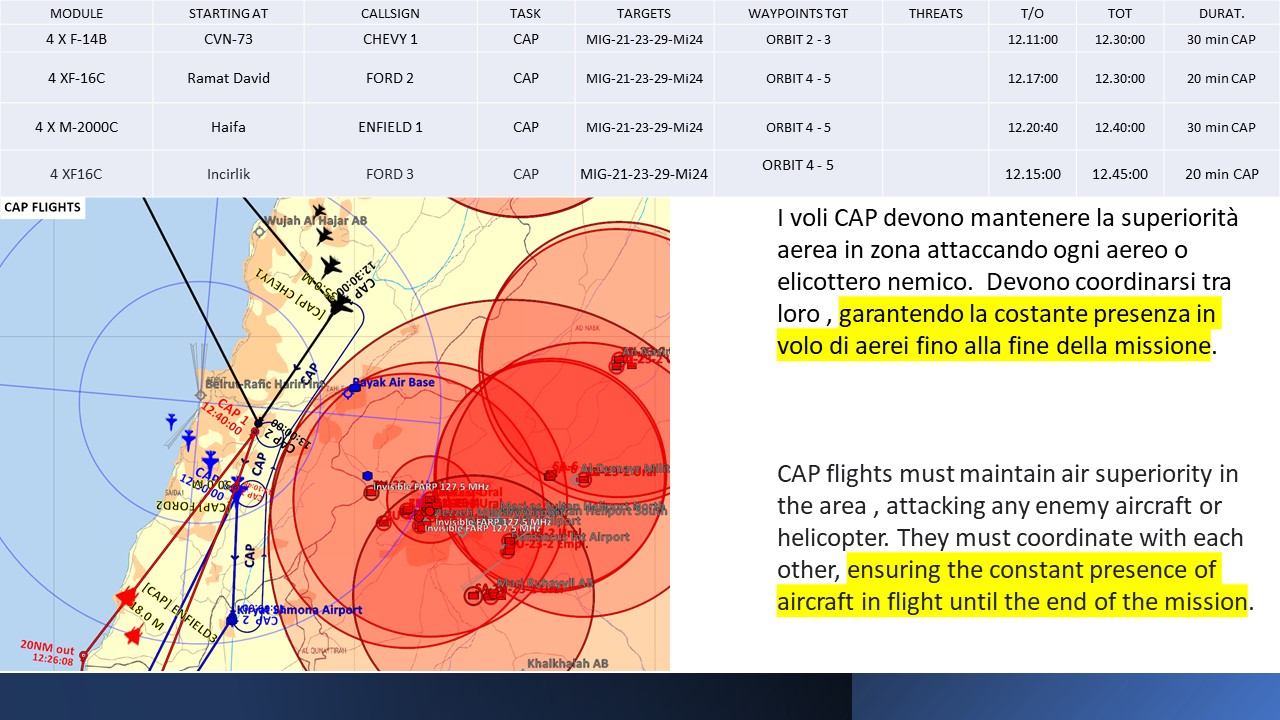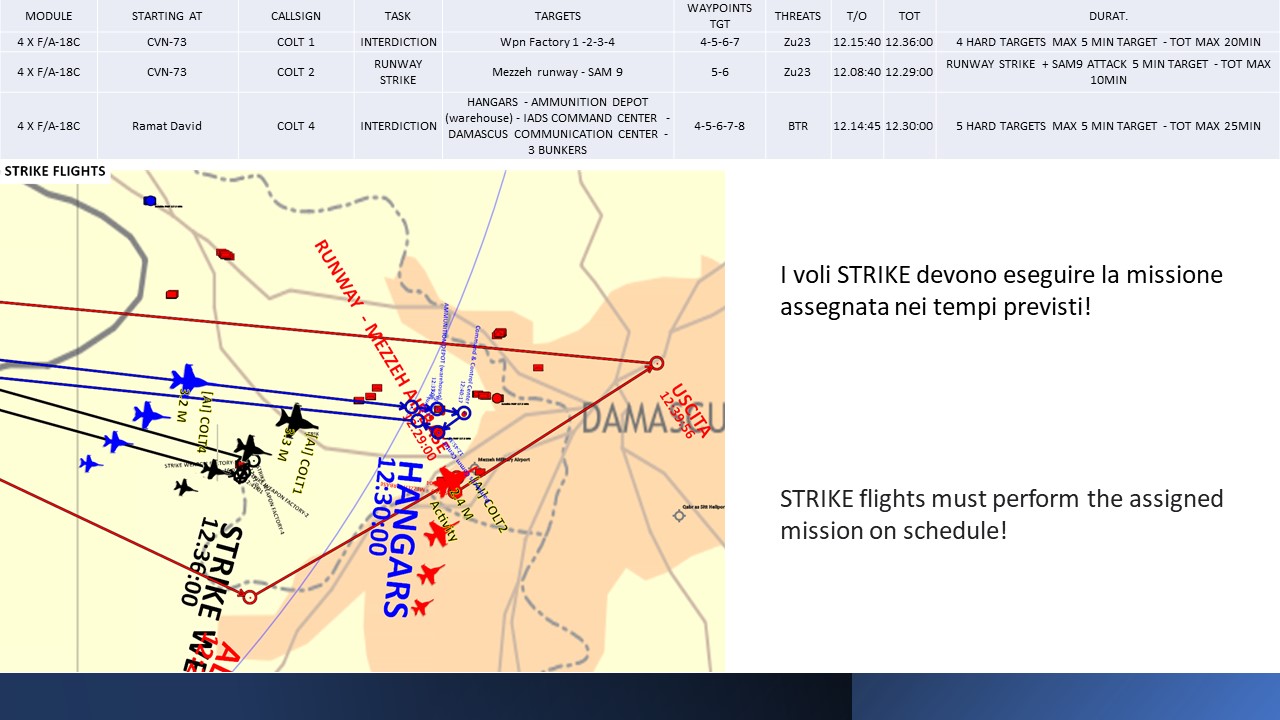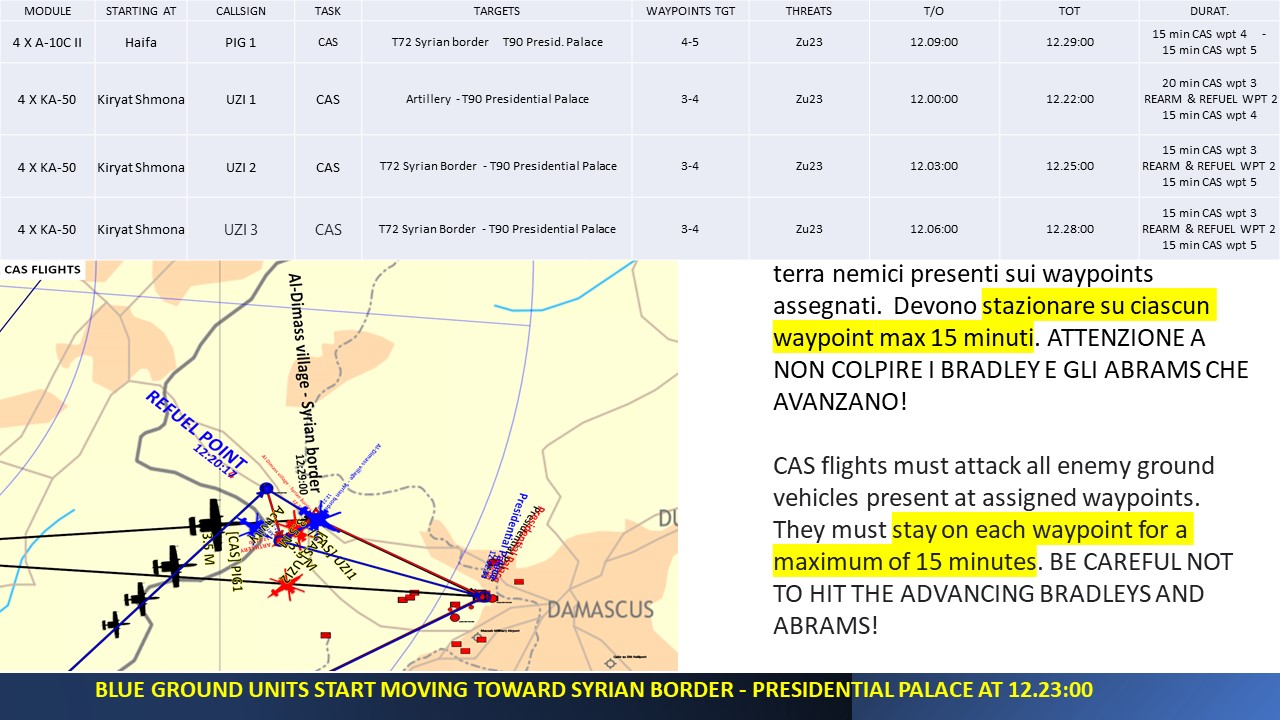 We strongly advise you to test the take off from Haifa with the planned load of several times before the mission, our suggestion is to keep the take off weight below 42000lbs

OVERVIEW
ARTILLERY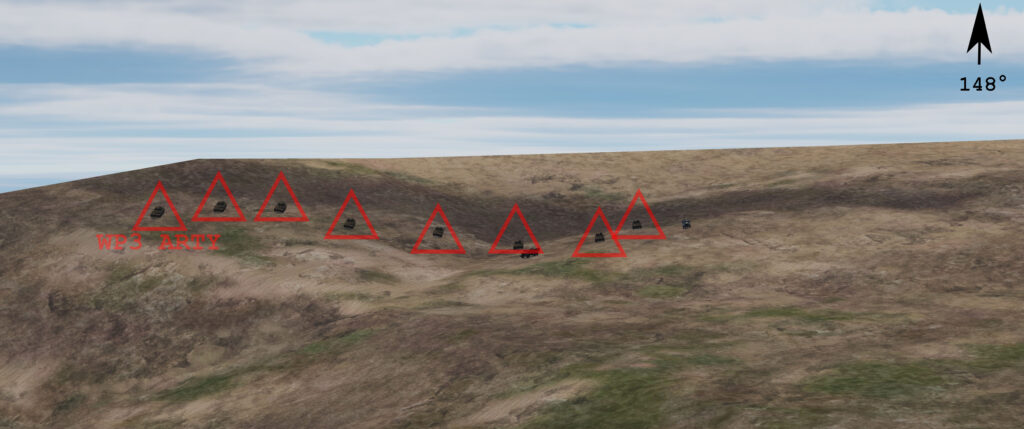 PRESIDENTIAL PALACE
SYRIAN BORDER